COVID-19 has taken the world by surprise in a matter of months. Its effects have been mild to detrimental in all industry including agriculture. A casual Saturday trip the grocery store has turned into what can seem like a visit to a maximum-security prison. Both positive and negative changes are now happening in agriculture as a result of the current situation.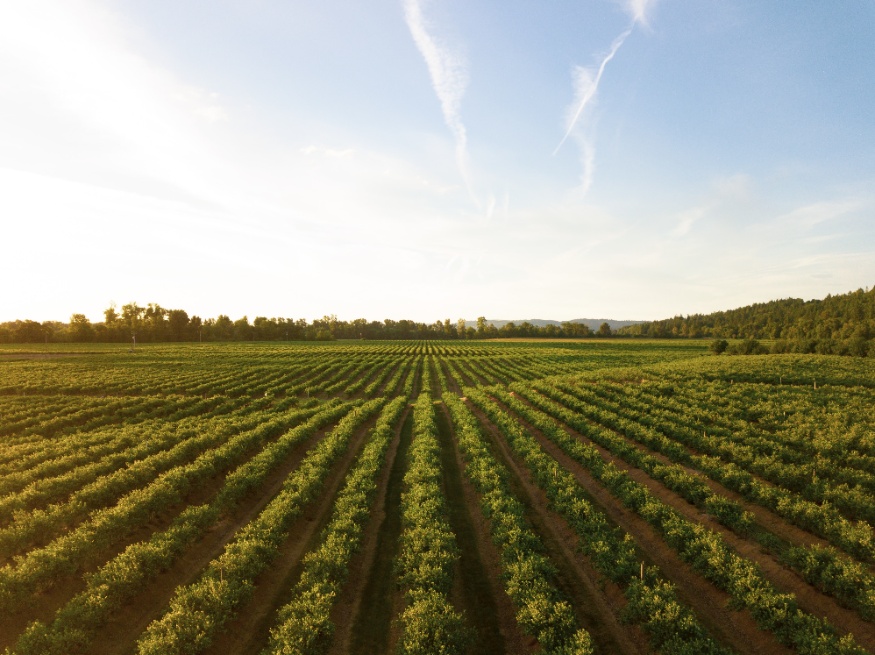 A farmer colleague of a relative of mine has expressing serious financial difficulties recently, due to COVID-19 regulations. Farmer must now physically separate foreign workers much more than previously practiced upon entering the working field. The cost of employee room and board has become unfeasible to some farms due to the fact that they cannot all share the same living quarters as they previously did. "Temporary foreign workers must be healthy upon arrival and practice self-isolation measures. There are serious implications for farms that don't follow these guidelines which include hiring foreign labour in the future." (Manning; 2020)
There is also inconsistency in what farmers can produce and how they produce it. Due to school closures and the loss of jobs in other industries, certain products have suddenly halted in demand and others have increased. Farmers can't work from home virtually and can't practice production-on-demand after seeds are already planted. Agriculture simply cannot turn on a dime when market change occurs at the rate it has been lately.
Labour shortages are also a major issue in the States due to disallowance of foreign workers. Though not an issue for Canadian farms, our food supply is highly dependent on the U.S. According to experts, there will be options on the shelves, but not the bounty and selection we're normally used to.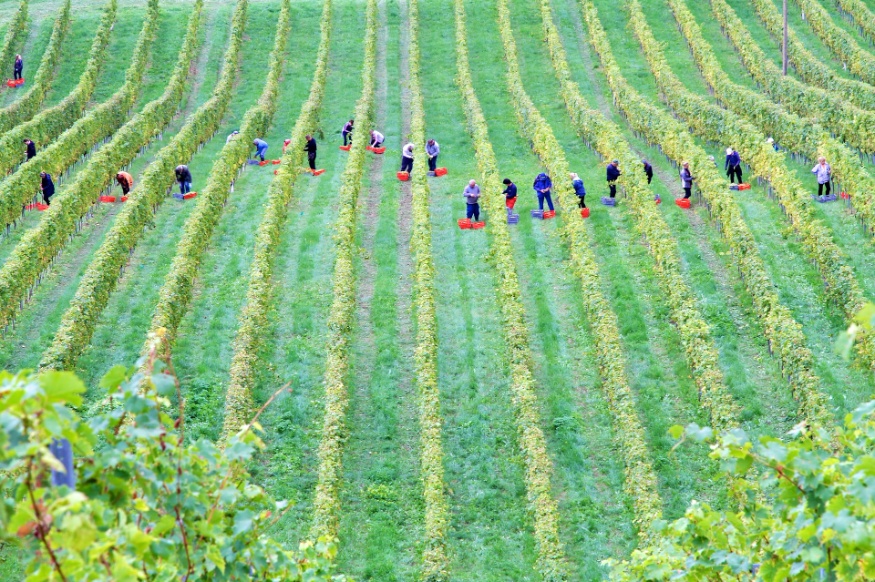 The Bright Side
The good news is these restrictions have caused a general market demand within the food industry. People are stalking up on food storage, and supermarkets are one of the few stores still considered essential. Agriculture is "crucial to our food security and our rural economies." (Manning; 2020) Community gardens, farmers markets and CSA (community supported agriculture) are also still allowed to be open. They simply must consider limiting the allowed number of personal on site, include extensive use of disinfectants, and cancel large gatherings and events.
Essential, seasonal foreign workers will be able to continue helping on farms. The government is doing everything it can to support farmers during these uncertain times. "On March 20, the federal government announced its travel restrictions would not apply to essential businesses such as food transportation, nor to seasonal agricultural workers, which eased fears among Canadian farmers who rely on migrant workers" (Fraiman; 2020). The government has waived the Labour Market Impact Assessment (an assessment to hire foreign labour) for 6 months, and the maximum employment duration has been increased from one year to two. Lastly, financially support and ease of debts/loans have been extended to Canadian farmers. This includes $3 billion on cash advances, and flexible financing plans.
Though the virus is highly contagious, it appears to be food-safe. We as consumers should be happy to find out that food its-self is considered a "safe" product and it should not be a topic of worry regarding Corona Virus contraction. "COVID-19 is not a foodborne illness. It is extremely unlikely that someone will catch it through eating." (NC State Extension; 2020)
The way food makes its way to customers has also drastically changed over the past few months. Many farms are moving towards online sales, especially in China where self-isolation has been extensive. Also, as a result of reduced business, courier companies are finding ways to deliver food to homeowners instead of bringing homeowners to food.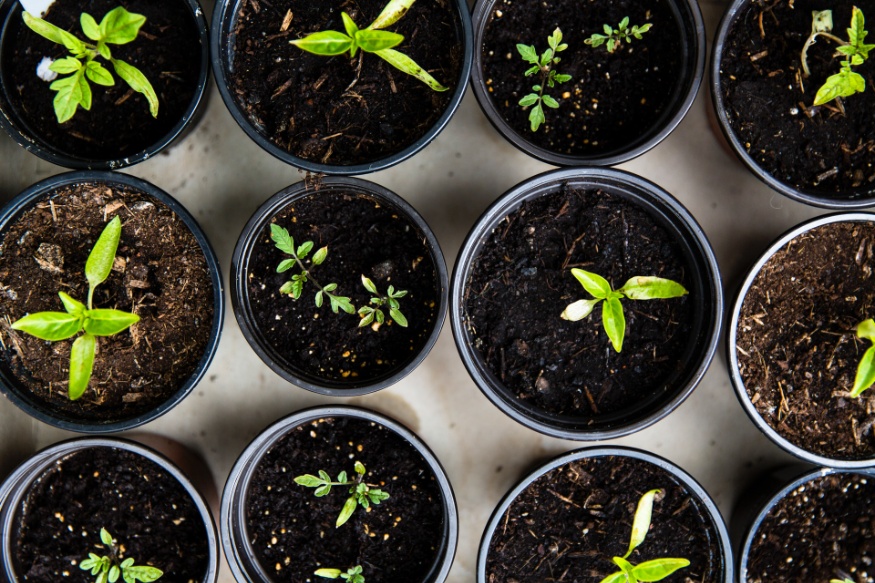 Many people who are out of work and practicing isolation have acquired an interest in growing their own food. As a result, seed banks and online garden centres have witnessed an influx in sales. William Dams's (where I normally purchase my vegetable seeds) expressed delays and backups due to overwhelming orders they've received recently. Growing food at home has allowed the public to decide on their own quality control and sanitation, and there is no need for wait times or worry of contracting the virus from others.
How the pandemic will unfold in coming months is uncertain. It may be some time until industry, life, and the economy return back to its normal state. However, farms as we know them have been faced with situations never yet encountered. As of the onset of COVID-19, positive and negative change will undoubtedly impact the history agriculture forever.
References
Fraiman, M. (2020). Some Canadians are turning to their yards to grow their food during the COVID-19 pandemic. Retrieve from https://www.macleans.ca/society/some-canadians-are-turning-to-their-yards-to-grow-their-food-during-the-covid-19-pandemic/
Genge, F. (2020). Prime Minister announces support for farmers and agri-food businesses under Canada's response to COVID-19. Retrieved from https://canadianfarmnews.ca/prime-minister-announces-support-for-farmers-and-agri-food-businesses-under-canadas-response-to-covid-19/
Government of Canada. (2020). What is a Labour Market Impact Assessment?. Retrieved from https://www.cic.gc.ca/english/helpcentre/answer.asp?qnum=163&top=17
Hoidal, N. and Overgaard , J. (2020). Planning For COVID-19 On Your Farm. Retrieved form https://www.farms.com/news/planning-for-covid-19-on-your-farm-154784.aspx
Manning, C. (2020). Canada exempts seasonal agricultural workers from travel restrictions. Retrieved from https://www.producegrower.com/article/canada-covid-19-travel-restrictions/
NC State Extension. (2020) COVID-19 FAQ for Farmers Markets. Retrieved from https://foodsafety.ces.ncsu.edu/wp-content/uploads/2020/03/Farmers-Market_COVID-19_031320.pdf?fwd=no
NC State Extension. (2020) COVID-19 FAQ for Community Gardens. Retrieved from https://foodsafety.ces.ncsu.edu/wp-content/uploads/2020/03/Community-Gardens_COVID-19_031720.pdf?fwd=no
Watson, M. (2017). Community-Supported Agriculture (CSA). Retrieved from https://www.thespruceeats.com/community-supported-agriculture-csa-2216594